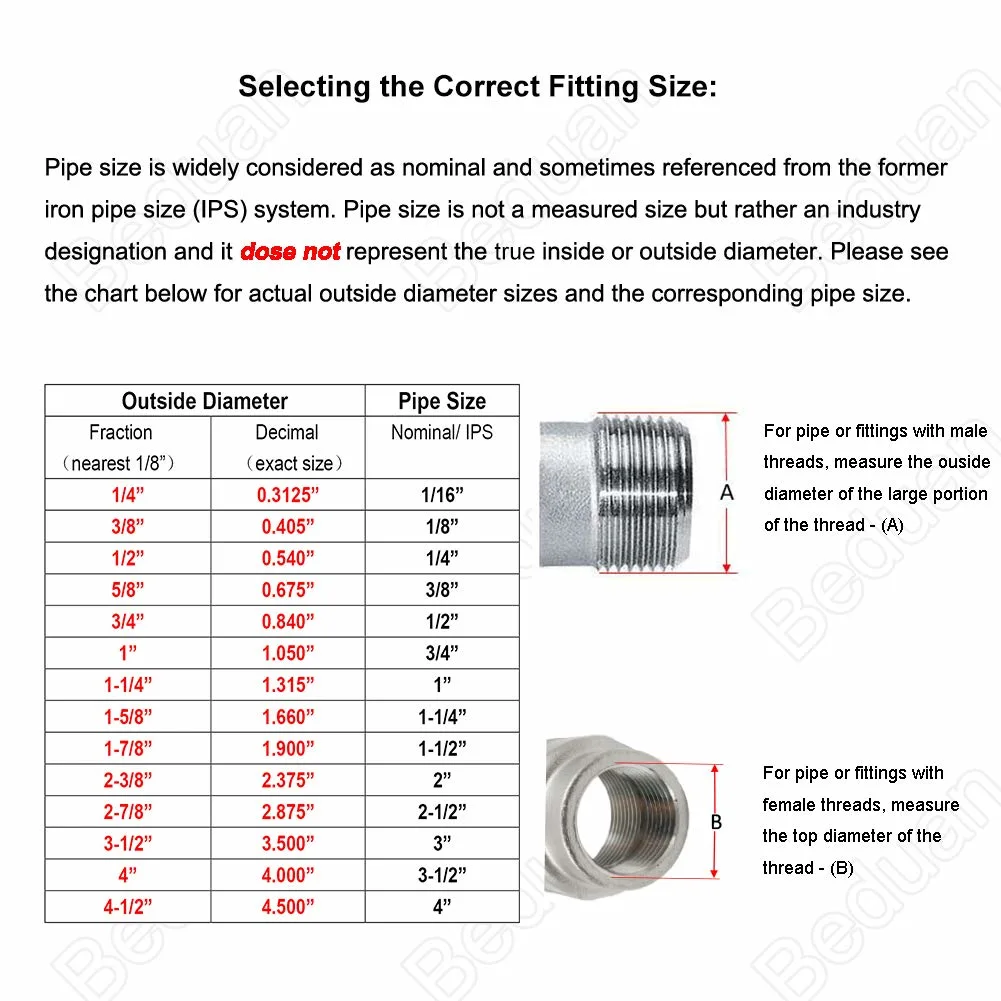 Description:
1.
How to Use : This coupling is for a fixed connection between tubing and pipe made of stainless steel. A single ferrule compression fitting connects to tubing on one end for a leak-resistant seal in high-pressure, high-vacuum, and high-vibration applications, and a male NPT connector on the other end connects to threaded pipe. Single ferrule compression fittings have fewer possible leak paths than twin ferrule fittings.
2.
High Qunatity : This fitting is made of chemically hardened type 304 stainless steel that provides higher strength and greater corrosion resistance than untreated stainless steel.
3.
Application : It is commonly used in chemical, petroleum, power generation, laboratory, and device plants.
4.
Note : Pipe and tube fittings are components used for connecting, terminating, controlling flow, and changing the direction of piping in many different industries. Compression fittings do not require tools or sealants, and are useful in installations where a heat source, such as a soldering torch, is prohibited. When purchasing fittings, consider the application, as this will affect material type, shape, size, and required durability. Fittings are available threaded or unthreaded, in many shapes, styles, sizes, and schedules (pipe wall thickness).

Established in 2011 at Suzhou High-tech Zone which mainly engaged in the precision machining of stainless steel parts and other non-standard parts. ISO9001:2015 quality system certification had won.
As the professional supplier of precision machining service, our company equipped with best quality including the CNC lathe, the turning and milling compound machine tool, the machining center and so on. What's more, our testing equipment is complete. In addition to the general detection instruments, we are also equipped with 2.5 dimensional projector and spectrometer to ensure the quality of our products.
Quality, service and effective cost control are our strengths. Xinjiajun has a valuable reserve of human resources and expertise in technology, and can provide reliable solutions and processes for the processing of various metal products.